Guiding the way to predictive maintenance success
Too many predictive maintenance projects fail due to a lack of condition monitoring expertise and cultural misalignment. Analysts estimate that over 80% of predictive maintenance projects do not achieve success, often as much because of cultural and change issues as lack of scalable technology. Our award-winning Senseye PdM solution solves the technological and scalability issues, Senseye PdM Omniverse® solves cultural change and knowledge management.
Senseye PdM Omniverse is a knowledge platform and community to provide industry operators and partners with step-by-step processes, workflows, and guidance to implement successful, sustainable and scalable predictive maintenance projects.
The technology to capture machine health data is well understood, however the domain knowledge, best practice, and project management skills to then successfully implement predictive maintenance effectively is often lacking.
Senseye knows that to achieve sustainable predictive maintenance at a global scale, IT/OT and asset management professionals need to be equipped with the best tools and empowered through targeted knowledge. Therefore, Senseye PdM Omniverse provides a clever combination of self-service processes and workflows, technical guidance, and community-enhanced resources to support the entire deployment journey.
From justifying the business case and selecting the right hardware and data, to securing cultural change and scaling the predictive maintenance solution across plants and countries, Senseye PdM Omniverse is your mentor in your quest to optimize maintenance and save money.
Senseye's predictive maintenance solutions are designed to be highly intuitive and provide maximum value by leveraging your existing infrastructure investments. Our machine health monitoring solutions have already been successfully deployed and scaled by many Fortune 500 companies to reduce maintenance spend whilst boosting reliability and productivity.
"Senseye PdM Omniverse is an incredibly powerful toolkit for all industrial organizations. Lifting the veil on what has typically been viewed as trade-secret knowledge highlights the commitment that Senseye has to making predictive maintenance ubiquitous and accessible"
The knowledge, guidance, and community needed at every stage of your predictive maintenance rollout
Senseye PdM Omniverse is for every member of the digital maintenance team involved in making predictive maintenance a success.
Since 2015, Senseye has helped global industrial organizations to design, deploy, operate, and refine sustainable and scalable predictive maintenance projects. This expertise comes from the fact that we are not just a software company – the Senseye team has a background in Aerospace and Defense where the use of condition monitoring data is directly related to their business practices and outcomes. This is the knowledge that we collated and make accessible through Senseye PdM Omniverse.
Senseye's Customer Success Management team share their deep expertise in condition monitoring with clients through Senseye PdM Complete® and have developed Senseye PdM Omniverse to share their expertise and help teach customers how they can take charge of their own maintenance journeys.
To make predictive maintenance truly ubiquitous, the knowledge of how to run a successful predictive maintenance project can't just be limited to trade secrets or internal knowledge – it must be shared with clients so they can own their unique predictive maintenance journeys.
Senseye PdM Omniverse allows digital maintenance teams to be guided through their journey:
| | | | |
| --- | --- | --- | --- |
| Design | Deploy | Operate | Refine |
| Plan your predictive maintenance project | Implement the required technologies | Make sure that you are operating for success and can capture and show real business value | Capture and demonstrate savings and expand to new machines and sites |
Through a combination of processes and workflows, workshops, technical papers, guides, best practice, case studies, and a vibrant community to exchange experiences.
What makes Senseye Omniverse unique?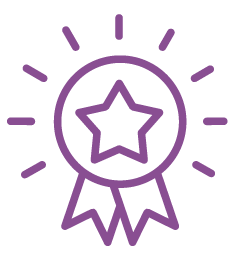 Making you the expert
Our vision is to help machines help humans and to achieve that we need to be putting the very best tools in the hands of our customers who can enact and multiply change across their organizations.
We believe in sharing our successes and failures so that our clients can learn from them and accelerate their own successes. Ensuring that hard-won best practice lessons are used to further the goal of achieving successful global predictive maintenance deployments.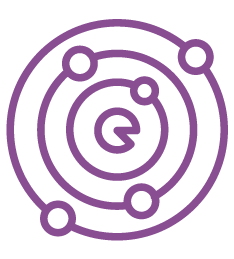 Supported by world-leading organizations
Our customers include the leading companies in the automotive, heavy industry, and FMCG / CPG industries, with hundreds of thousands of assets across their global portfolios. The processes and knowledge shared within Senseye PdM Omniverse has directly helped them to achieve success and scale their predictive maintenance initiatives from tens to thousands of assets without hiring any additional staff in a rapid timeframe.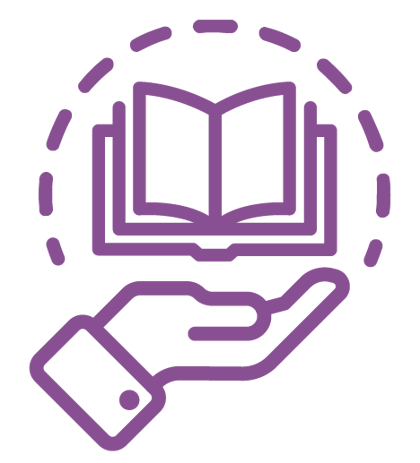 Backed by an award-winning product and class-leading research
Senseye PdM is designed to take complex data, learn automatically, and bring to your attention the things you need to know, when you need to know them. It's an award-winning and easy to use software solution that represents a paradigm shift in how machine health is monitored and managed.
Our products are driven by a dedicated research team who develop our algorithms and processes with a laser focus on making managing machine health easy and scalable. Achieving sustained cost savings and avoiding unplanned downtime has never been so simple.
Benefits of Senseye PdM Omniverse
Guiding you to own your predictive maintenance journey
Develop your internal expertise
Learn and share with Senseye's clients around the world
Diverse cross-industry knowledge base
Backed by best in class research, services and software
1. The Senseye Initial Deployment (ID)
As a highly scalable cloud-based solution, Senseye PdM deployment expands as your needs grow. Most of our clients typically start with a sub-set of assets in a single plant to gain an understanding of Senseye PdM in use and establish best practice. With phases measured in weeks and months, this quickly becomes a wider plant rollout leading to multi-site deployments.

Initial deployments can be up and running in weeks, with a positive business outcome demonstrable in just 3 to 6 months of use and scaling to full site development and multi-site deployment over the next 6 to 8 months.
More about running an initial deployment
2. Measuring success
With systems in place, data handled and processed securely, the foundations for real business outcomes through asset reliability and sustainability are well established. Senseye considers two main measures of success, business impact and user engagement.
Business impact
Improvement in KPIs for downtime or OEE
Reduction in spares consumption
Reduction in labor effort in relation to condition monitoring
Reduction in demands on condition monitoring specialist per asset monitored
Reduction in preventive maintenance activities
Reduction in energy use
Increase in asset lifetime
Reduced maintenance and operations spending
User engagement
Increased number of user accounts
Rising trend in rate of individual usage (as measured through logins)
Rising trend in rate of cases being closed

Rising trend in number of comments / feedback left by users

Increased number of connected and protected machines
3. Guaranteed downtime reduction
Our software and processes are so effective, we guarantee Return on Investment (ROI) with any PdM deployment with our innovative ROI Lock® offering. We provide customers with a full refund if the savings achieved by avoiding unplanned downtime do not exceed the cost of their Senseye PdM subscription within a year.
More about senseye roi lock