Senseye Predictive Maintenance in the FMCG / CPG industries
The FMCG / CPG industry has always been at the forefront of mechanization. It kickstarted the first industrial revolution and, as digitization and automation transform warehouses and factory floors, is now leading the way through the fourth.
The very nature of the industry - with low margins, a need to consistently produce a high volume of often perishable product to strict quality standards, and with tight maintenance windows between productions runs - means there's very little margin for error. There's simply no room for unplanned downtime. But machine failures will still occur.
A wealth of data is generated by the growing number of smart connected machines communicating with each other and with process equipment - valuable information that can be utilized for automated condition monitoring purposes, often without the need for any additional sensors to be installed.
Capitalizing on this rich source of information can further optimize and improve the cost-efficiency of producing fast-moving consumer goods. Doing so requires a proven, scalable, and trusted predictive maintenance system - Senseye PdM.
Senseye works with some of the largest CPG / FMCG industrial companies.
Trusted by:
Case study: Smurfit Kappa
Smurfit Kappa, a FTSE 100 company, is one of the leading providers of paper-based packaging in the world, with operations in 23 European countries and 12 countries in the Americas. Almost all the raw materials are sourced from its own paper mills, so consistency is always a key attribute of its products.
The plant in Norwich manufactures corrugated sheet board and wanted to achieve an increased uptime performance with improved plant reliability.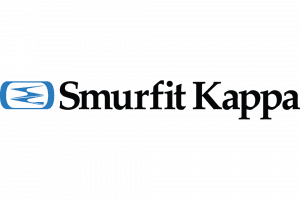 "Over the last five years we have been on a journey towards predictive maintenance. In 2020 we stepped positively into an online predictive maintenance arena with Senseye. This approach will enable further improvement across our engineering functions as we roll out the approach across other sites driving equipment reliability."
How Senseye Predictive Maintenance can help
CPG / FMCG
Example assets: chillers, compressors, conveyors, crushers, mixers, freezers, packaging robots, tumblers, coating systems
Increased certainty that production runs will complete on time and to quality
Reduction in spares inventory
Reduction maintenance labor man-hours

Reduction in unplanned downtime
What makes Senseye PdM unique?
Proven with household name companies
Deep integration with existing Enterprise Asset Management systems
Senseye's patented technology allows it to automatically create and manage models for each unique asset
Senseye can make use of existing data already captured by process instrumentation
Choose the best Predictive Maintenance software
Proven
Senseye has demonstrated a rapid ROI of less than three months in the CPG/FMCG industry and guarantees success through ROI Lock® - promising a full return on investment within 12 months or your money back.
Senseye can offer this as we have a depth of experience in the CPG/FMCG industry, covering thousands of diverse assets across the globe. Senseye's technology can deal with various types of assets and, to back it up, our team comprises expert condition monitoring and mechanical engineers who will guide your project to success.
Scalable
Senseye PdM treats each asset uniquely. Each asset has its own unique models and associations – an impossible task to complete manually. Due to the way Predictive Maintenance works with Senseye , this is taken care of automatically, with relevant information shared across thousands of machines. Our APIs are open and free for our customers to use to integrate into their existing Enterprise Asset Management systems.
What's more, you don't need to take machines down for an extended period of time to install sensors in order to enjoy the benefits of Senseye PdM. The application can often make use of process data already being collected and stored by your existing system – further increasing both your ROI and your ability to deploy rapidly. Should you choose to install sensors to collect richer information, Senseye has partnerships with the leading suppliers and installers.
Trusted
A safe and stable product engineered to the highest standards means Senseye is trusted by CPG and FMCG companies around the world. Senseye is ISO 90001 and 27001 certified, and we take security extremely seriously. Our product and its APIs are regularly independently audited.