ifm electronic
ifm electronic, a member of the ifm group of companies, is a pioneer in the development of sensors and condition monitoring systems with over 50 years' experience delivering effective customer solutions.
Products from ifm technology include an innovative range of IO-Link sensors and gateways and the modular IIoT platform ifm moneo.

OMRON
OMRON is a global leader in the field of industrial automation. OMRON's integrated automation architecture provides seamless time-sensitive data acquisition and accumulation from field level devices, in addition to simplified IT/OT vertical integration of machine level information.
Empowering users to leverage the benefits of AI and IoT, to deliver the future of an integrated and intelligent manufacturing environment.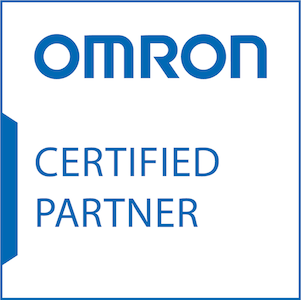 ADLINK TECHNOLOGY
ADLINK Technology, a global leader in Edge computing, offers a range of ruggedized machine condition monitoring (MCM) devices pre-configured with ADLINK Edge™ IoT software.
MCM series devices adopt an integrated design, combining data acquisition, real-time data processing and network connectivity, enabling robust and scalable equipment status monitoring and analysis.

ENDIIO
Endiio's innovative wireless platform enables maintenance-free, robust IoT solutions. The platform combines highly efficient energy harvesting technology combined with unique low-power communication.
Due to their durability and rugged construction, endiio modules are perfect for retrofitting to existing systems. Any type of sensor can be combined with the modules to capture condition monitoring data.

GILL SENSORS & CONTROLS
Gill Sensors & Controls is a leading manufacturer of innovative measurement sensors used in oil lubricated machinery such as industrial gearboxes.
Gill WearDetect Oil Debris Sensors provide real-time monitoring of ferrous wear, detecting the first signs of machinery health deterioration. An early warning of abnormal machine wear allows preventive action resulting in significant reductions in equipment and process downtime.