International Women's Week at Senseye
During International Women's Week, we want to put a spotlight on our female team members here at Senseye. Each day we will publish an interview with an inspirational woman and find out about their career journey, role models and aspirations. Senseye believes in maximizing effectiveness through multiple different data feeds. We also apply this to our people, in the belief that each person brings a valuable new skillset and new perspective to the team, enhancing effectiveness.
In the spotlight: Dr. Rebecca French, based in Southampton, UK.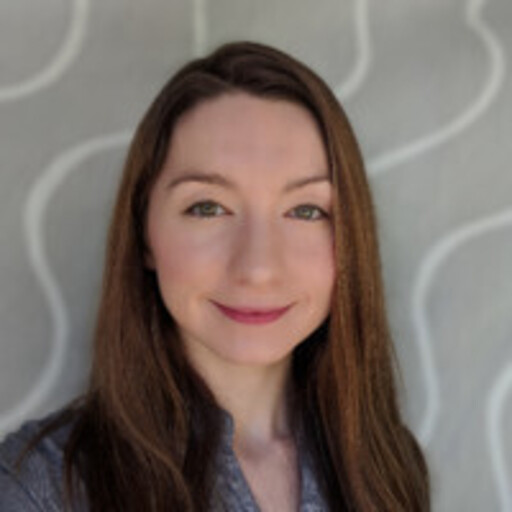 What is your role at Senseye and what are your typical daily tasks and activities?
I am a Data Scientist at Senseye within our Delivery team. A typical day at work consists of preparing and analyzing data from a vast range of machines and environments, speaking to our users about predictive maintenance, and "talking" to our API to fine-tune our analytics to provide our users with the best condition-related insights into their data.
What has been your career journey to date?
When I was younger, I wasn't sure what I wanted to do as a career. I was always interested in physics and maths but I also had a huge love for art, music and dancing. It was a struggle for me to find an area that brought all of my passions together, so I decided to go down the path of physics to nurture my problem-solving skills while keeping up my artistic interests on the side. I completed my Master's degree and PhD in Physics at the University of Southampton before joining Senseye two years ago. I had spent a lot of time at university engaging with children and adults about science and I knew that I wanted an aspect of my career to be focused on communicating with people. At Senseye, I talk to our users every day to understand how I can help them to see the full potential of their condition monitoring data. I also get to use my creativity when solving problems at work.
I'm passionate about supporting the career development of women in science and technology. I am co-founder of the award-winning Women's Physics Network (WPN), receiving a Women in Science, Engineering and Technology (WiSET) award in 2018 for my own personal contribution.
Who would you consider a role model?
There are so many incredible women that I've looked up to throughout my career that I'm not sure I can do them all justice! There are, of course, all of the people that I know personally who have encouraged and supported me in my education and career, and who inspire me every day. However, this International Women's Day, there are a couple of women in the public eye who I would love to highlight:
Jocelyn Bell Burnell: A scientist from my home country of Northern Ireland! Professor Bell Burnell is an astrophysicist who made the first discovery of pulsars, which was awarded the 1974 Nobel Prize in Physics; she, notably, was not included in the list of winners but the list did include her male supervisors. Professor Bell Burnell has actively provided opportunities for women and minority groups in science to succeed through donating her prize money from prestigious awards to fund their education and research.
Mae Jemison: Dr Jemison is a former NASA astronaut, physician (GP), engineer, social scientist, educator, entrepreneur and dancer(!) who was the first black woman in space. Dr Jemison has had such an incredible, varied and inspirational career to-date, and in doing so has opened the doors for many women across the world in science, technology and business.
What do you enjoy outside of work?
In my spare time I love to dance. I have danced ballet since I was very small and couldn't imagine not having it in my life. Even Covid-19 hasn't stopped me - I'm still going to ballet classes on Zoom, although it's much more difficult to dance in my living room than at a studio! I also love being outdoors - in the evenings and at the weekend I try to get out hiking and cycling to explore the local area. I'm also looking forward to the future when I can start planning my next trip to explore different landscapes across the world and trying new foods.
What do you hope to accomplish at Senseye?

Over the last two years, I have loved being able to experience lots of different roles within Senseye and work with a great team of people. When I joined the company I worked with our research team, helping to develop Senseye's analytics, before joining the delivery team to support the technical side of the conversations we have with our customers. I hope to continue to bring a different perspective to my team and customer projects, based on the opportunities I've had throughout my time at Senseye.